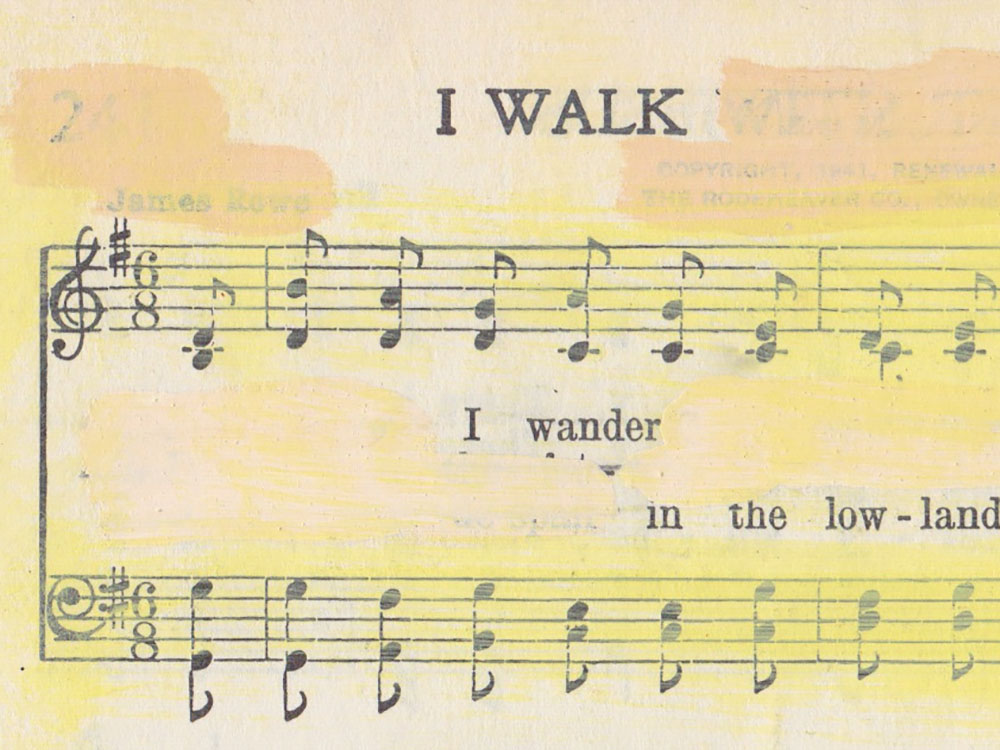 "I Walk Transformed"
Select images from "Hymns" an erasure of a Christian Church Hymnal.
By removing self-deprecating references to the sinner, I manipulated these christian hymnals to reveal the celebratory language authored within them.
guache on paper, 32 pages, 2011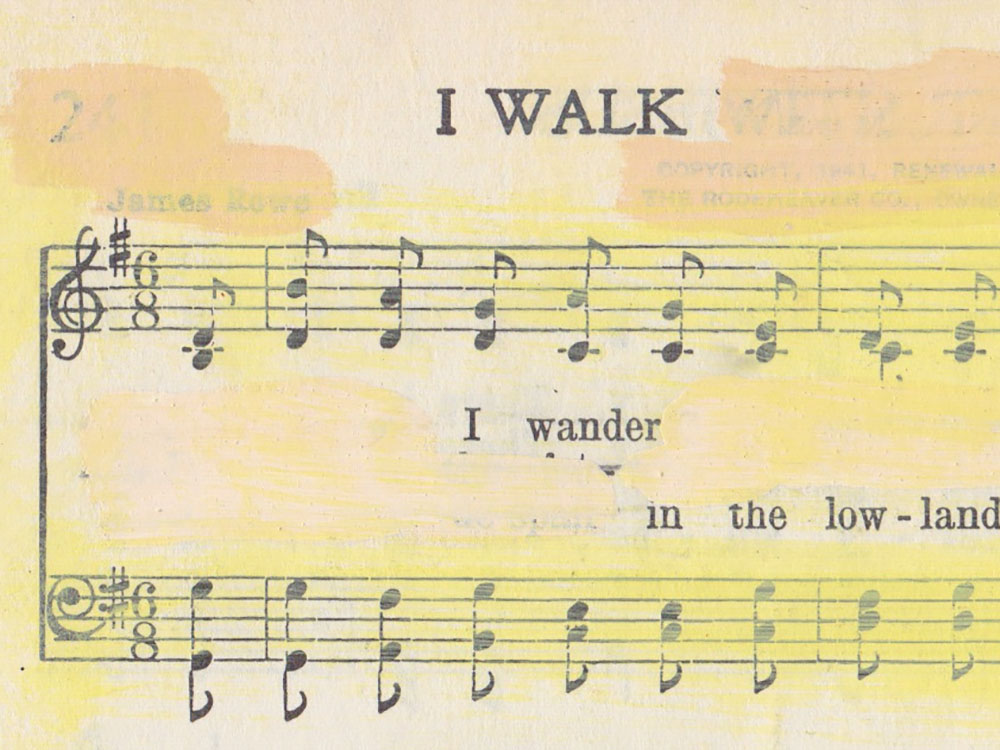 detail of "I Walk Transformed"
Reading I Walk Transformed
Limited Edition broadside, printed for the Image/Text Workshop (2015).
Please contact me if you would like to experience the augmented reading experience.